Tracking down that next job without expert advice can sometimes seem like a trek through Jobseeker Jungle, without a guide, mapless and often with entirely the wrong shoes. If you know where to look, however, top advice is readily available to make your job search journey less of an intrepid adventure and more of a walk in the park.
The Team at job search engine Adzuna are helping you start your journey with your best foot forward by hunting out  these five awesome books, packed full of job search wisdom, practical advice and tips and tricks to help you navigate the path ahead like a seasoned explorer.
1. The 2-Hour Job Search: Using Technology to Get the Right Job Faster - Steve Dalton
Ideal for the job hunter for whom speed is a top priority in their job hunt, and a passion for using the newest technologies to enable a smoother, more effective job search, this guide  shows job-seekers how to work smarter (and faster) to secure first interviews. Remarkable for it's shortage of vague tips and platitudes, this book  carries a distinct lack of vague tips like "leverage your contacts,", Dalton focuses on guiding intrepid job explorers through the Internet's sea of information using mainstream technology such as Excel, Google, LinkedIn, and alumni databases to create a list of target employers, contact them, and then secure an interview—with only two hours of effort.
2. The Confidence Factor: seven Secrets of Successful People – Annie Ashdown
The power of first impressions are beyond debate, and Annie Ashdown argues that if you don't have confidence within yourself, it is significantly more difficult for anyone else have confidence in you?
A lack of self confidence can affect anybody, whether you operate at the top of your chosen career the or are a student at university, you can be taken advantage of, passed over for promotion without achieving your potential. When you have self-esteem, assertiveness and confidence you stand up for yourself, you know what you want and go for it. You are the best you can be.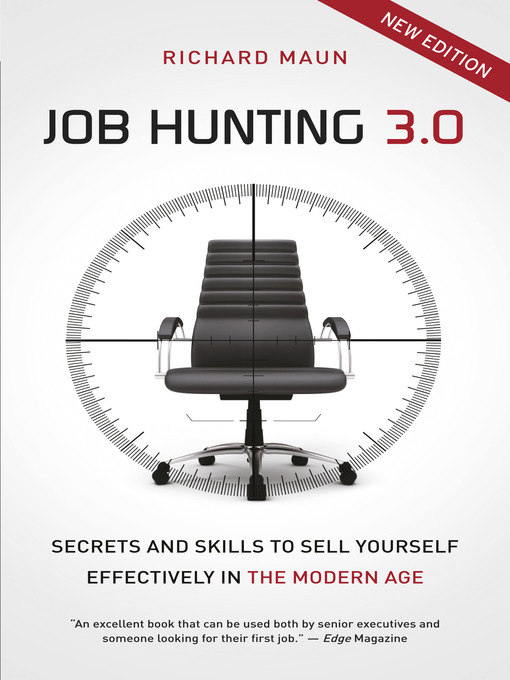 3. Job Hunting 3.0 - Richard Maun 
With competition for jobs increasing, savvy job hunters are under constant pressure to move with the times, thinking beyond traditionally accepted tactics in order to stand out from the crowd. In Job Hunting 3.0, Maun advises forward-thinking candidates on how to move a step beyond a brilliant CV and the ability to answer tough interview questions.
Job hunting has become a sophisticated game, and to play it well you must have the right set of tools and skills that can really make a difference.
4. Job Interviews: Top Answers To Tough Questions - John Lees
For many candidates, that much-desired interview represents not only a fantastic opportunity to bag that dream job, but also a daunting experience packed with chances to say the wrong thing. Top Answers To Tough Questions provides an invaluable resource for nervous interviewees, with guidance on how to stand out from the crowd with well-structured responses to some of the most notoriously tricky questions known to job hunting. By tuning into the burning questions interviewers are looking to find answers to, this guide  helps applicants create the very best first impression.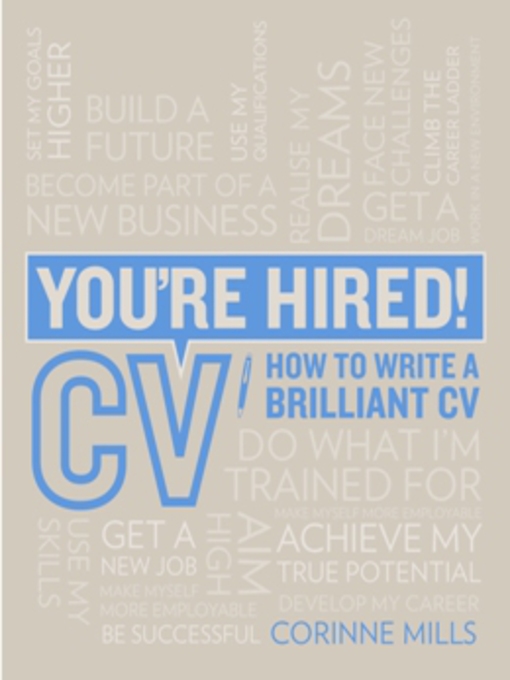 5. You're Hired! CV: How to write a brilliant CV - Corinne Mills

The very first impression your new employer gets of you is more often that not through your CV – so it's pretty important that it shows your very best side..
That said, crafting the right impression for each application can be something of  a science. Corinne Mills guides experienced and new job seekers through the process of creating that perfect first impression with easy to use advice, examples and practical tips that can be used again and again.
With all that knowledge at your fingertips, all you need is the right vacancy to apply for. To put your new found job hunting expertise into practice, kickstart your job search at Adzuna.co.uk.